We're thrilled to announce our newest plugin Sendy for AffiliateWP which extends AffiliateWP allowing you to add affiliate sign ups to your Sendy lists.
New to AffiliateWP and Sendy? Or need a quick refresher? Let's take a look.
What is AffiliateWP?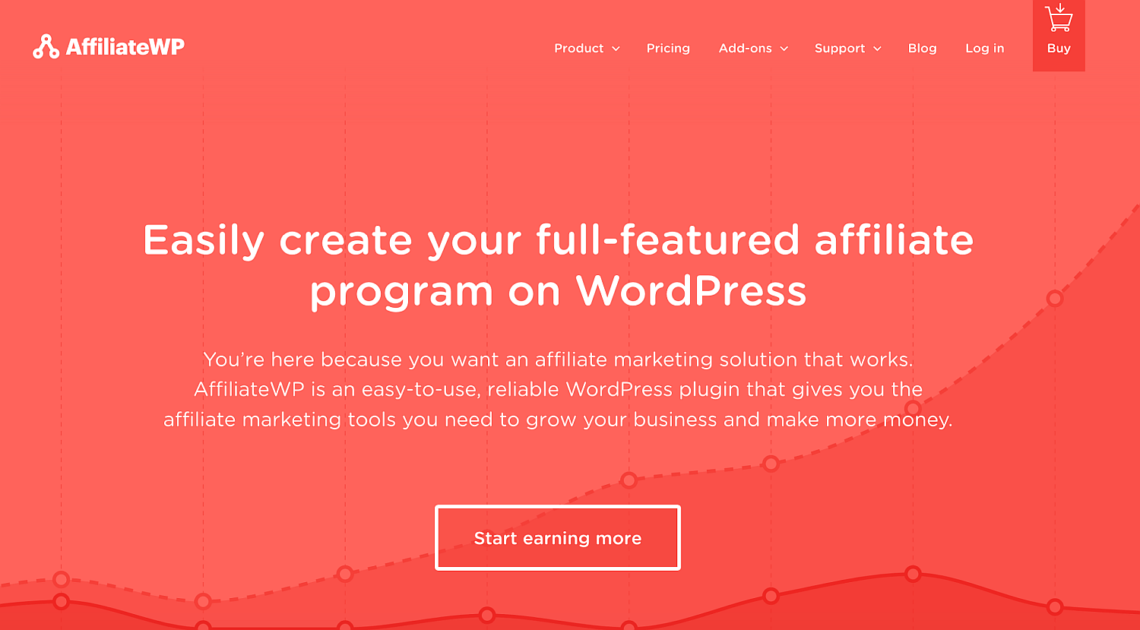 AffiliateWP is the leading affiliate plugin for WordPress. Built by the SandHills development team of Easy Digital Downloads (EDD) fame it's both easy to use and robust enough to do everything you need and more.
Simply, AffiliateWP is the easiest way to run an affiliate program on your WordPress website with the bonus of integrating with popular membership and eCommerce plugins such as WooCommerce.
What is Sendy?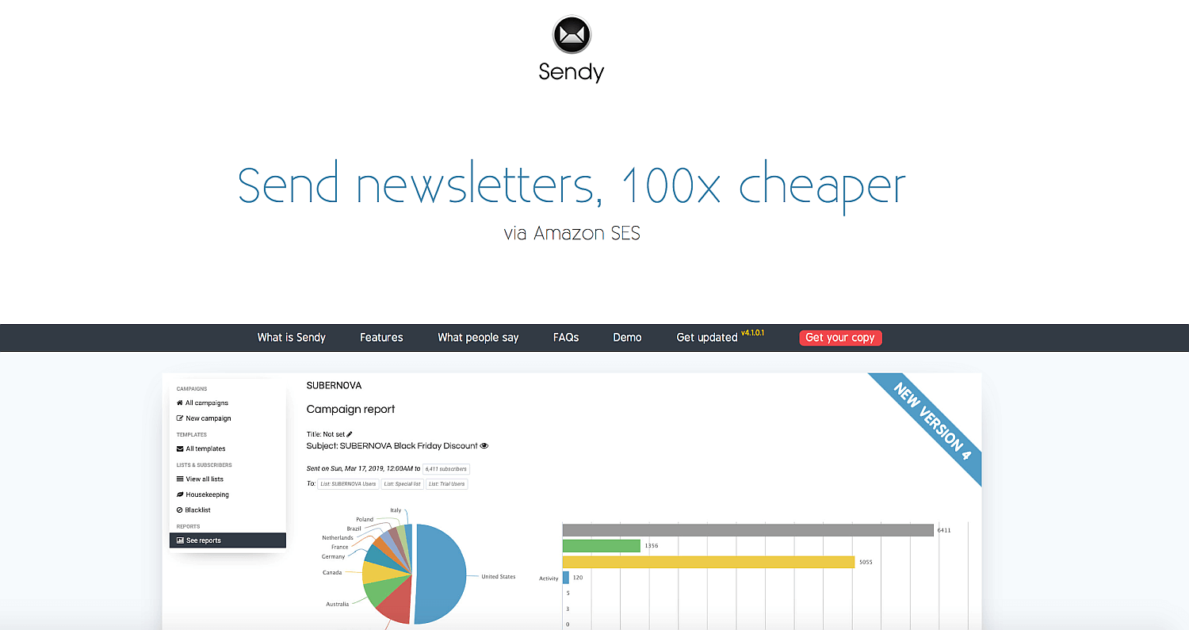 Sendy is a self-hosted newsletter platform that allows you to create, send, and track your newsletters.
Utilizing Amazon SES takes away the worry about deliverability and ensures that your emails hit the inbox every time. Both easy to use and incredibly cheap using Sendy is a great alternative to more expensive hosted platforms such as MailChimp.
Sendy For AffiliateWP Integration — What Does The Plugin Do?
We're glad you asked! At a high-level overview is that the plugin allows you to have affiliates sign up to your Sendy lists but there's more than that, so let's break it down:
Automagically sign-up new affiliates to your Sendy lists.
Add a checkbox to your affiliate sign up form allowing the end-user to subscribe themselves (perfect for GDPR).
Pick which form the affiliate will be added to.
This makes it incredibly powerful as it's possible to pick the exact combination of sequences and tags needed so you don't end up with affiliates in your customer email list and vice versa.
And it integrates smoothly with the existing process and form, this isn't a plugin you're going to install and then wonder what happened to your form. For example, here's a screenshot of the checkbox added: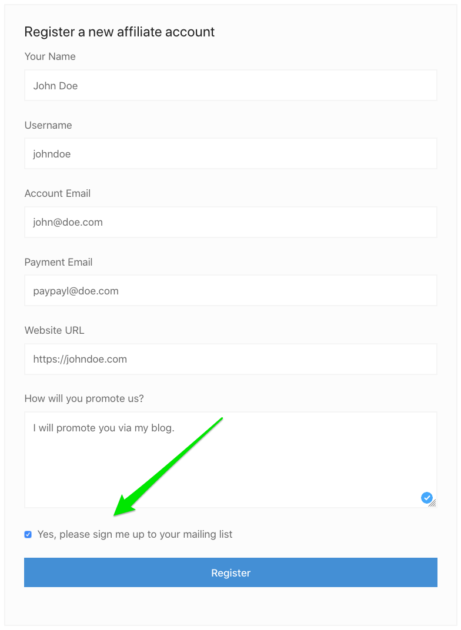 Plus the plugin setup is a breeze. Enter your API key for Sendy and away you go!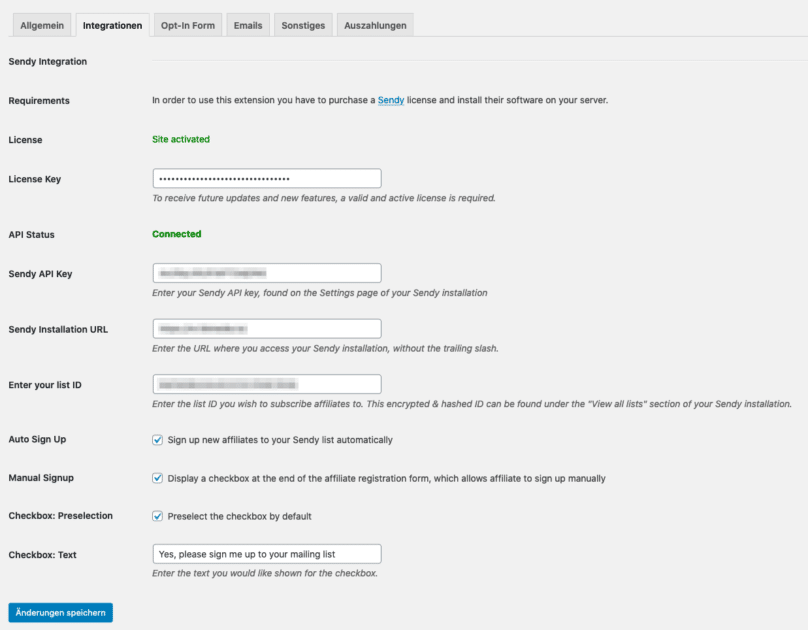 As you can see there's a few more settings which gives you even more control over the subscription process such as setting a specific sequence to add the affiliates to or choosing a specific form.
Wrapping Up
Sendy for AffiliateWP couldn't make it easier to add your affiliates to Sendy if it tried, quick and easy to set up you'll be on your way in a matter of minutes.
Not to mention there's also of course 1 year of support included, automatic updates and the plugin is available in both German and English.
Want to find out more about the plugin? Check out the product page and purchase from just $29.